Please click on photo to see pedigree....
Ch. Hi-Lite Flaming Star
Ch. Marcris Omens Hi-Lite
x
Ch. Hi-Lite Eureeka
| | |
| --- | --- |
| | Flame finished her championship in a flash never taking anything less than a reserve. With her breath taking movement, silkiest of coats and excellent scissor bite she is a great representative of the breed. Flame is co-owned with Barbara Bergquist of Su-Le Maltese. Look for her puppies in the ring in late 2002. |

Ch. Divine's Heaven's To Betsy
Ch. Marcris Indecent Proposal
x
Ch. Lepitite Heavenly Seraphim
| | |
| --- | --- |
| Betsy finished in 10 shows all owner handled. Betsy at 9 months in the puppy class took the breed over a special in the top 10 Maltese at the prestigious Cobo Hall show in Detroit, Michigan. Betsy is drop dead gorgeous and quite the character!!! Betsy finished with a 5 point Major! | |

Ch. Laureal's Red Hot Chili Pepper
Ch. Divine's Indecent Cajun Creation
X
Ch. Sunncrest Heaven's Scent
| | |
| --- | --- |
| | Chili is simply beautiful she was such a joy to show. She is the best of two worlds and we love her to death. With the luck of the draw on our first homebred champion we are very pleased. She excels in movement, type, coat, pigment as well as being a showoff!!! To top it off she has produced 2 daughter's that are very nice and will be hitting the ring in July 2002. |

Divine's Happily Ever After
Ch. Divine's Rumor Has It
X
Ch. Hi-Lite Cindyrella's Sunshine
| | |
| --- | --- |
| Paige has a beautiful silky coat, level top line, tight tail set, neck, leg, scissor bite and deep black pigment. A girl with attitude and personality plus!!! | |

Ch. Divine's Indecent Cajun Creation

| | |
| --- | --- |
| | Tate finished at just one year of age he finished in a handful of shows taking a 5 point major to gain his championship. Tate's son Shocker followed in his father's foot steps and he too finished with a 5 point major! Tate has a ice white silky coat, good front and rear, with a dead level top line and excellent tail set. Looking at his short back and compact size it can be deceiving. In evaluating him you have to put your hands on his body and feel the strength and rib spring this little man carries it is surprising. Tate like his father and grandfather he has produced time and again what he is. Tate has the elegance and look adored by many. |

Ch. Laureal's Dream A Little Dream
Ch.Kismet-Petite Star Voyager
X
Ch. Laureal's Red Hot Chili Pepper
| | |
| --- | --- |
| Dream has earned her Championship!!! Dream is exactly that; a champion. She is an outstanding bitch with many excellent qualities. This girl has what it takes to be a show dog; she floats around the ring. Dream's has a silky coat, excellent front and rear movement, perfect bite, pitch black pigment, level top line, tight tail, lots of neck, great rib spring and personality. At 7 months she gained 4 points in one weekend owner handled from the bred by exhibitor class. | |

Home | About Us | Contact Us | The Breed | Our Pups | Links
ęCopyright Laureal Maltese 2002-2003.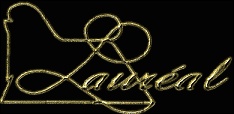 All photos are the SOLE property of Laureal Maltese and Beth Lauer,
not to be used or reproduced in any manner without written consent.