Please click on photo to see pedigree....
Ch. Laureal's Cajun Hot Shot
Ch.Divine's Indecent Cajun Creation
X
Sunncrest She's All That
Shocker is an exceptional puppy, who finished very quickly to earn his Championship status. Shocker finished in a flash under stiff competition. He finished with a 5 point major. Shocker is owned and loved by Roxanne Miligan. I can only imagine what his future will bring!
Watch for an updated picture soon!

Sunncrest She's All That
Ch.Sunncrest Smarty Pants
X
Ch.Sunncrest Victoria's Secret
| | |
| --- | --- |
| Hailey loves people so well she said forget the showing let me see the people!!! She has a great front and rear, great neck, level top line, straight silky coat with tons of the blackest pigment, she is a real doll. | |

Ch. Sunncrest a Sign of the Times
Ch.Sunncrest Microchip
X
Sunncrest Cover Girl
| | |
| --- | --- |
| | Sydney is our new acquisition here at Laureal Maltese. . Sydney excels in movement, his coat is silky straight and he has a head to die for; he has the sweetest personality and has much to offer. He went winners dog in 1997 at the National Specialty. Sydney is also the father of my Heather, Ch.Sunncrest Heaven's Scent. |

Ch. Sunncrest Heaven's Scent
Ch.Sunncrest a Sign of the Times
X
Ch.Sunncrest Victoria's Secret
| | |
| --- | --- |
| Heather's very first show was at the National Specialty in New Orleans. She went out and strutted her stuff in the 9-12 months puppy bitch sweepstakes class taking a first placement in the owner/handled class; placing over 14 entered in her class. She was the ultimate show dog. Her front and rear were excellent, she was short backed with neck, level top line a bite that is right on and a head to die for! To top it all off she had the personality and presence to turn heads. She was a true show dog. | |

Laureals Flam'n Cajun Hot
Ch.Divine's Indecent Cajun Creation
X
Ch.Hi-Lite Flaming Star

Sizzle is a beauty! But rather than this girl being shown for conformation, she has gone on a different path. Sizzle is competing in Obedience and is working towards an Obedience title. We are watching her with anticipation and wish her and her new family much luck on their Journey! We are very proud of her accomplishments and will keep you updated on her progress!

News Flash!!!!

Sizzle has now finished her
CGC (Canine Good Citizenship) Award!!!

*** UPDATE ***

Sizzle has earned her Companion Dog title! (CD) Her scores were 191, 190, and 189. With one of her scores giving her a placement of 3rd. This is truly an exceptional accomplishment for a Maltese! We are Very proud!

About Us | Contact Us | The Breed | Our Dogs | Our Pups | Links
ęCopyright Laureal Maltese 2002-2003.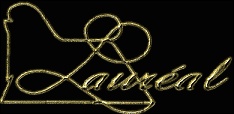 All photos are the SOLE property of Laureal Maltese and Beth Lauer,
not to be used or reproduced in any manner without written consent.